PARTIES - Boutique Bizarre - Zaandam - 24 October 2010
Note that some picture may contain implicit nudity, so if you are under the legal age, not allowed to view this by (your local) law, or have objections againt this, please use return in the menu on the left side , or press the BACK button from your browser.
If there is a picture of you up here, which you do not aprove or like and you want that to be removed, mail me !
---
Thanks to : JDV Events - John and Yvonne : it was a great party !
This time no pictures from me on site, as I was not allowed to bring my camera :.(
There were 2 picture taken by
FOX fotografie
, which you can find just here below, all others were posted on the party site itself, of which the link can be found
below thse 2 images. Just click on the images to enlarge and click to close again.
Maybe next time some of mine too .......
---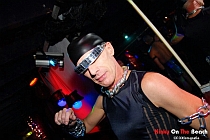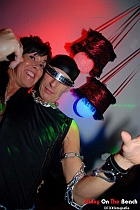 Note that all the images of this party were provided by collegue photographer FOX fotografie
---

All the party pictures of this event can be found here :
(-note that the owner, provider, nor webmaster of this site can be held responsible
for any of the contents behind these provided links ! -)
KinkyOnTheBeach.nl pictures 6-11-2010


---